Sheba's life story.
Sheba's life story, of her growing up from a puppy through to adulthood.
Wednesday, 29 October 2014
Wednesday, 15 October 2014
Tuesday, 14 October 2014
This is the
Blog Hop
that features shelter animals. Find a cat, dog, rabbit, etc. at your local animal shelter or rescue and feature them on this Blog Hop! Come join the fun and help a furry friend find a forever home! And while you're at it, don't forget to visit the other blogs and share their doggies, cats, rabbits, and all the other animals that need forever homes on your social media sites. Please spread the word!
We have a very special boy ready to go to his new home now. 4 year old male, neutered, chipped, vaccinated and ready to go. We rehomed him 6 months ago and sadly they are unable to keep him through no fault of his own. He adores people and

children, walks perfectly on lead but is not great in the car. Any existing dogs would have to meet him to see if they got on. Eddie is just a big gentle giant. He is near Glasgow currently.
This gorgeous young man is still waiting on his home! Prime is still a puppy at 14 months old, neutered, vaccinated and chipped and ready for his new home. Gets on fine with most dogs but can be a bit of a bully to the little ones. Good with children. He needs a home where his training will be continued.
Scottish Dogue de Bordeaux Support website.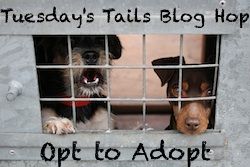 Posted by

Ian Thomson
at Tuesday, October 14, 2014
8 comments:


Links to this post